A dining table is a crucial place for every household. Everyone in the family gathers here and speaks their heart out while enjoying the delicious dishes. Again, the dining table is the first thing that comes in sight when guests arrive at your place. Considering all the above factors, choosing the right dining table becomes an important consideration.
The wooden dining table has been prevalent for ages. However, in recent times, many other variants are also making their presence felt. Among the others, the glass dining table is fast becoming a trendy choice.  If you are in a dilemma about which one should be better, this guide highlights the important tips on buying a dining table. Ultimately, you can decide which one fits the bill perfectly for your home.
The advantages of wooden dining tables
Durability: The words robustness and durability associated with wooden dining tables automatically. You can expect them to last for years or even generations. Of course, we are talking about the best-quality wooden furniture. No matter, how much you tax the furniture it remains unaffected.
Always trendy: We bet, you have seen people using dining tables that are about a century old. Yet, it perfectly complements the décor of modern homes. Indeed, wood is timeless. Those unique grains and patterns along with its varied color have a distinct appeal and it never fades.
Ease of maintenance: Maintenance and repairing a dining table is not going to hurt your pocket. After using it for years, it may develop dents and scratches but repairing them is easy. Even if the table gets partially damaged, the restoration will not be a big issue.
The disadvantages of wooden dining tables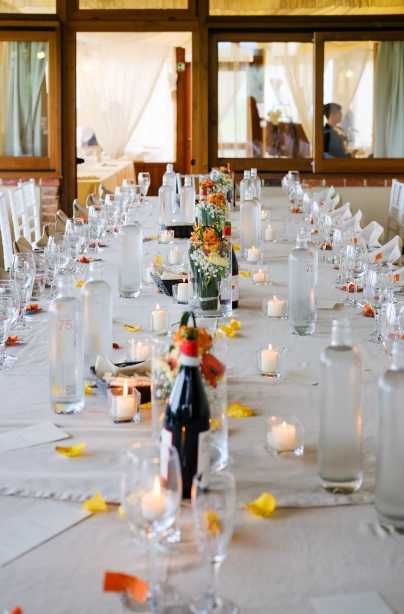 Bulky: Understandably, a piece of furniture that is so robust will be heavy and bulky. Thus, for someone, who regularly needs to shift homes, transporting the wooden dining table can be a tough ask.
Expensive: Despite its elegance and charm, good-quality wooden dining tables require you to break the bank. So, it becomes mandatory for many people to wait for online stores or the local stores to offer discounts before they can plan to buy one.
Vulnerability to water and scratches: With a wooden dining table at your home, you must make arrangements to keep it moisture-free. By chance, if this happens, the wooden table will start swelling. Consequently, it would become weak and uninvited pests like mold will wreak havoc. Water spills will naturally happen on a dining table, immediate wiping is necessary to avoid the aforesaid problem. Scratches and marks can make the table look ugly. You must take care when using sharp or heavy objects over it.
Advantages of glass dining table
In style: Modern and contemporary homes are inclining towards glass dining tables for all the right reasons. Glass dining tables look fabulous when you maintain it correctly. Particularly, you will love its presence during special occasions and gatherings. No wonder, it enhances the overall style of the dining room.
Easy on maintenance: Nothing could be easier to clean as glass tables. Furthermore, you do not run the risk of accidental water spillage passing or absorbing by the glass. Just by wiping the surface, you retain the shine of the glass top. Some people do use special cleaners to keep the tabletop sparkling, but cleaning it with a damp cloth should be enough.
Transparent effect: Glass owing to its transparency can reflect light. Thus, it illuminates the dining room. Additionally, glass dining tables make the dining space to appear bigger than actual. Glass dining tables are the right choice for small rooms that are deprived of natural light.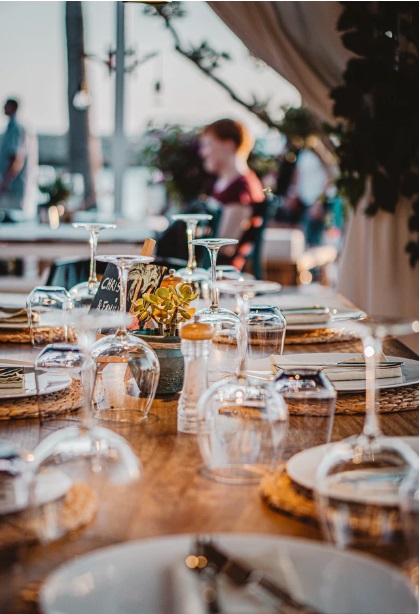 Stylish: Generally, visualizing a glass dining table we think of clear transparent glass. However, you can choose from a wide array of styles. Modern glass tops are available in trendy shapes that fit your dining room accurately. Glass dining tables match well with all kinds of the base, like wood, metal, and others.
Tough: If you think, a glass dining table cannot match the toughness of wood, you are wrong. Presently, we have the tempered glass that can sustain any amount of load. What more, these glasses are heat and scratch resistant! It will also not break easily, no matter how hard you knock it.
Disadvantages of glass dining tables
Very delicate: Glass tables require handling with utmost care. Tempered glass or not, glass is a fragile material, so you must be careful when using it. If the table develops a crack, you can never repair it.
Cleaning is a must: Despite its low maintenance that we mentioned, you have to clean it daily. Glass tables can quickly attract dust, watermarks, and smudges. If you leave them for too long, its appearance will become less attractive.
Unsuitable for kids: Glass dining tables should be out of the reckoning in houses that has kids. The accidental shattering of glass poses a huge risk for them.
So, that's it. Now, that you have information on both the dining tables, weigh the pros and cons as per your requirements and then choose the one that you think is the best.